Munchkin Kitten for adoption
Have you been looking for an adorable and playful Munchkin cat for sale? then Munchkin Kittens 4 homes is your perfect match. Our munchkin cats are known for their unique appearance, characterized by their short legs. These cute little felines have captured the hearts of cat lovers around the world with their charming personalities and endearing looks.
We take great pride in the health and socialization of each of our munchkin kittens. Our kittens freely interact with the family every day. As the best breeders, we prioritize the health and well-being of our munchkins and offer a health guarantee policy. Rest assured, you will be delighted with our loving and affectionate munchkins.
FIND YOUR KITTEN FIND YOUR HAPPINESS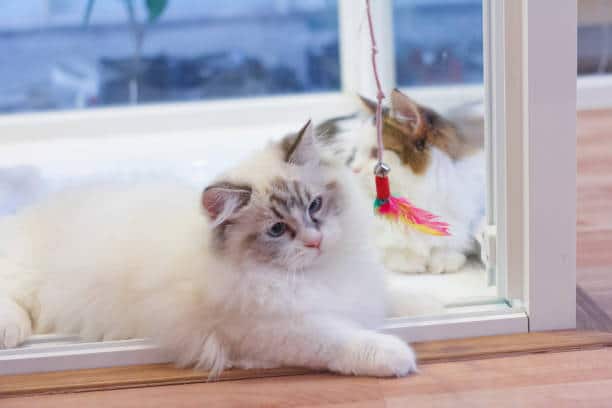 Our Ready Munchkin Kitten for Adoption
If you are looking for a delightful Munchkin Kitten for Adoption, we have this cat breed for adoption and sale. Our munchkin kittens are a bundle of joy and will surely bring smiles to your face every day. Their charming personality and cute little legs will win your heart. They're healthy and active kitties and have already been litter-trained. We're seeking a loving and caring family to welcome them into their home, so if you're looking for a four-legged companion to add to your family, please consider our adorable Munchkin Kitten for Adoption. You can shop our diverse range of Munchkin for sale and make a purchase that suits your preferences.
BEST FRIEND FOR YOUR BEST TIME
Munchkin Kittens 4 Homes is a TICA registered cattery. We sell exceptional and healthy Munchkin Kittens exclusively to pet homes. TICA Registered, Vet Vaccinated, Guaranteed. We are specialized in the Munchkin breed and our kittens are raised in cage-free and social environments.
Playful & Affectionate Munchkin Cat for Sale
All the cats live comfortably and affectionately with us in our loving home. All our adorable and playful kittens freely interact with a wide variety of toys and the whole family daily. They have the freedom to run, jump, and engage in playful activities. To ensure their safety, we have created a dedicated playroom that is specifically kitten-proofed. Our ultimate objective as a breeder is to selectively breed the healthiest and most affectionate kittens, allowing your family to experience the joy and cuteness overload that comes with having the sweetest kittens. If you are interested in acquiring a top-notch Munchkin Cat that truly stands out from the rest, Munchkin Kittens 4 Homes is unquestionably the perfect choice for you. We take immense pride in prioritizing the health and socialization of every one of our kittens. By the time our kittens are ready to move to their forever homes, they are already well-adjusted to being around children, dogs, and other cats, guaranteeing a seamless transition. We are exceedingly proud of all our kittens and ensure that they are TICA registered.
Buy Munchkin Cat
You should buy Munchkin Cat. Because this cats breed have their own unique way of being loyal and playful, which makes them excellent pets for home companionship. They love to play, whether it's chasing after their toys or excitedly exploring their surroundings. With their sense of adventure, they are always seeking the next opportunity for excitement. Adopting one of our Munchkin cats can truly be one of the best things to happen to you. They bring immense joy and happiness, making life so much more enjoyable when they are around.
Adoption Process
You can buy munchkin cat from us. We have munchkin for sale that you will love. Additionally, we offer the option to adopt one of our available cats. Adopting a kitten from Munchkin Kittens 4 homes is a straightforward process that ensures you and your new feline friend are the perfect match. Begin by browsing our available kittens and once you find the one that steals your heart, reach out to us for more information. We are eagerly waiting to assist you with adoption and the munchkin for sale too.
Frequently Asked Question (FAQ):

Q1: Do you also have a Scottish fold munchkin cat for sale?
A1: Yes. We have a Scottish fold munchkin cat. We know that a Scottish fold munchkin cat is very cute and highly demanding. That's why we keep it in our collections.
Q2: How high can munchkin cats jump?
A2: They are known for their short legs that's why people are concerned about how high can munchkin cats jump. The kitty can jump up to two to three times their height despite their short stature. This is due to their powerful hind legs that propel them into the air.
Q3: Where can I buy a munchkin kitten?
A3: Munchkinkittens4homes has a wide range of this breed. So, you don't need to search more for where can I buy a munchkin kitten.